Seminar Anti-Money Laundering (AML)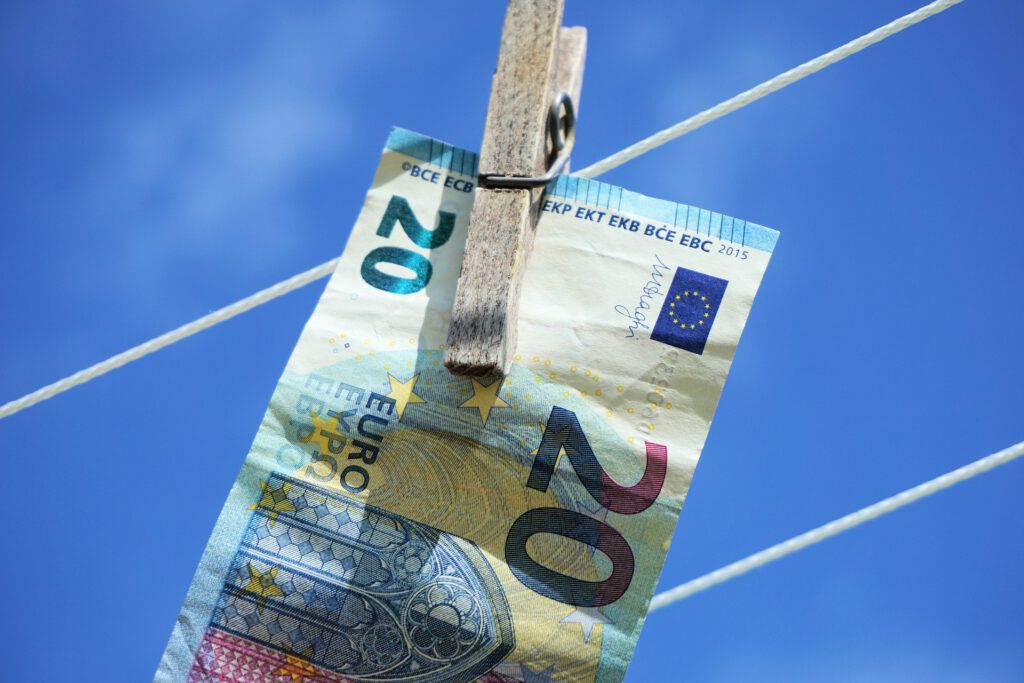 Seminar Content
Day 1
Introduction to Anti-Money Laundering (AML)
Addressees of the Anti-Money Laundering (AML) obligations
Risk Management
Recording and Retention
Suspicious Activity Reporting (SAR)
Risk Assessment
Complete survey of the undertaking's specific situation
Registration and identification of customer-, product- and transaction-related risks as well as geographical risks
Categorisation of the identified risks, i.e. classification in terms of risk groups and, where applicable, additional weighting, i.e. assessment
Development and realisation of appropriate internal safeguards which are used within the scope of the necessary money laundering prevention measures due to the outcome of the risk assessment
Review and ongoing development of the internal safeguards enacted to date, taking the outcome of the risk assessment into consideration
Internal Safeguards
Development of internal principles, procedures and controls
Anti-Money Laundering officer and Deputy
Establishment of group-wide procedures
Prevention of misuse of new products and technologies
Review of reliability
Instruction of employees
Review of the above-mentioned principles and procedures
Whistleblowing
Safeguarding readiness to provide information
Outsourcing of internal safeguards
Day 2
Triggers of Customer Due Diligence (CDD)
Establishment of a Business Relationship
Transactions outside the scope of an existing Business Relationship
Transactions in connection with Money Laundering (ML) or Terrorist Financing (TF)
Doubts concerning identification details
Renewed fulfilment of Customer Due Diligence (CDD) obligations in case of existing Customers
Customer Due Diligence (CDD)
Identification of the Customer (Contracting Party) and the person acting on his behalf,
Clarification of whether a Beneficial Owner exists and, where applicable, his identification
Purpose and intended nature of the Business Relationship
Clarification of PEP status
Continuous Monitoring of the Business Relationship and update obligation
Scope of the Due Diligence obligations in case of a normal level of risk
Date of Identification and Waiver of Identification
Non-Establishment/Termination of Business Relationships and Non-Implementation of Transactions
Simplified Due Diligence (SDD)
Principle
Factors resulting in a potentially lower level of risk
Scope of the due diligence obligations to be fulfilled
Enhanced Due Diligence (EDD)
Principles
Politically exposed persons and their family members and known close associates
High-risk third countries
High-risk transactions
Cross-border correspondent relationships
Day 3
Fulfilment of obligations by third parties and contractual outsourcing
Use of third parties without a separate contractual basis
Transfer of due diligence obligations on a contractual basis (outsourcing)
Sub-outsourcing
Forwarding of an identification data record
Group-wide implementation
Parent undertaking/group
Undertakings subject to group obligations
Nature of the obligation
Cooperation
Subject matter of the cooperation obligation/non-remuneration
Access and inspection right/obligation to tolerate
Right to refuse to provide information/obligation to submit documents
Target-Group
This seminar has been designed for all credit institutions and financial services institutions and their responsible employees in the following areas: risk management, compliance, legal, outsourcing, business continuity and internal audit. The members of the board of directors and management are also welcome.
Agenda
Start: 8:30 Uhr
Break: 10:00 Uhr – 10:30 Uhr
Lunch: 12:00 Uhr – 13:00 Uhr
Break: 14:30 – 15:00 Uhr
End: 17:30 Uhr
Seminar Price
The seminar price includes a USB stick with the lecture documents as an e-book (PDF), working papers as a printout, soft drinks, coffee, tea, snacks and an extensive menu (starter, main course and dessert).
1.990,00 € zzgl. 19% MwSt.
Dates
| Seminar | Location | Date | Registration Deadlines |
| --- | --- | --- | --- |
| Anti-Money Laundering (AML) | Munich | On request. | On request. |
| Anti-Money Laundering (AML) | Frankfurt | On request. | On request. |
| Anti-Money Laundering (AML) | Berlin | On request. | On request. |
| Anti-Money Laundering (AML) | Vienna | On request. | On request. |
| Anti-Money Laundering (AML) | Bern | On request. | On request. |
| Anti-Money Laundering (AML) | Zurich | On request. | On request. |
| Anti-Money Laundering (AML) | Geneva | On request. | On request. |
| Anti-Money Laundering (AML) | London | On request. | On request. |
| Anti-Money Laundering (AML) | Dublin | On request. | On request. |
| Anti-Money Laundering (AML) | Paris | On request. | On request. |
| Anti-Money Laundering (AML) | Rome | On request. | On request. |
| Anti-Money Laundering (AML) | Milano | On request. | On request. |
| Anti-Money Laundering (AML) | Lisbon | On request. | On request. |
| Anti-Money Laundering (AML) | Barcelona | On request. | On request. |
| Anti-Money Laundering (AML) | Madrid | On request. | On request. |
| Anti-Money Laundering (AML) | Brussels | On request. | On request. |
| Anti-Money Laundering (AML) | Amsterdam | On request. | On request. |
| Anti-Money Laundering (AML) | Luxembourg (city) | On request. | On request. |
| Anti-Money Laundering (AML) | Prague | On request. | On request. |
| Anti-Money Laundering (AML) | Bratislava | On request. | On request. |
| Anti-Money Laundering (AML) | Budapest | On request. | On request. |
| Anti-Money Laundering (AML) | Warsaw | On request. | On request. |
| Anti-Money Laundering (AML) | Athens | On request. | On request. |
| Anti-Money Laundering (AML) | Valletta | On request. | On request. |
| Anti-Money Laundering (AML) | Sofia | On request. | On request. |
| Anti-Money Laundering (AML) | Copenhagen | On request. | On request. |
| Anti-Money Laundering (AML) | Oslo | On request. | On request. |
| Anti-Money Laundering (AML) | Helsinki | On request. | On request. |
| Anti-Money Laundering (AML) | Stockholm | On request. | On request. |
Registration