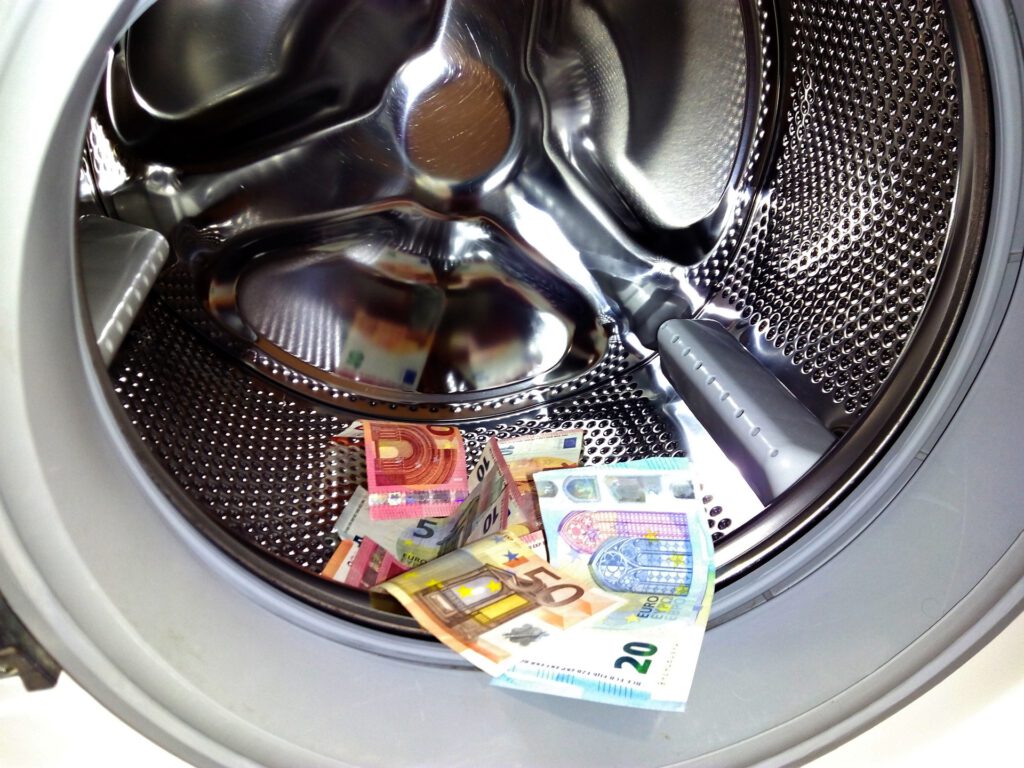 Anti-Money Laundering (AML)
Embark on a journey to impeccable compliance with Anti-Money-Laundering.eu, where we specialize in a comprehensive range of AML solutions and products. From in-depth audits, consulting, and training programs to interim management and outsourcing services, we cover every aspect of legal and regulatory AML requirements. Our portfolio includes meticulously crafted guidelines, policies, procedures, control plans, checklists, and detailed reports. We also offer authoritative commentaries and accredited training certificates, providing you with the tools and knowledge to navigate the complexities of AML compliance. Choose Anti-Money-Laundering.eu for solutions that transform compliance into an asset.
---
Discover the perfect blend of solutions and products to navigate the AML & CTF compliance landscape confidently.
---
Group AML Officer (Section 9, GwG): Focuses on group-wide AML measures and internal safeguards in organizations, ensuring AML compliance across all branches and subsidiaries.
AML Officer (Section 7, GwG): Responsible for implementing and overseeing the AML program within the organization, including training and compliance monitoring.
AML/CTF Strategy (Section 4, GwG): Involves developing and maintaining an effective AML/CTF program, considering the nature and size of the business.
Risk Management (Section 4, GwG): Requires entities to establish a risk management system for identifying and mitigating AML/CTF risks.
Risk Assessment (Section 5, GwG): Obliges entities to conduct regular risk assessments to understand their AML/CTF risks better.
Internal Safeguards (Section 6, GwG): Involves implementing internal controls and procedures to manage and mitigate AML/CTF risks.
Policies, Procedures, and Controls (Section 6, GwG): Relates to developing and maintaining AML/CTF policies and procedures.
Training (Section 6, GwG): Focuses on providing regular AML/CTF training to employees.
Typologies and Current Methods (Section 43, GwG): Deals with staying informed about the latest methods and typologies in money laundering and terrorist financing.
Risk Factors (Section 14, 15, GwG): Involves identifying and assessing risk factors related to customers, products/services, delivery channels, transactions, and countries.
Customer Due Diligence (CDD) (Sections 10-17, GwG): Entails conducting due diligence on customers to verify their identity and assess risk.
Simplified Due Diligence (SDD) (Section 14, GwG): Relates to less rigorous due diligence measures for lower-risk scenarios.
Enhanced Due Diligence (EDD) (Section 15, GwG): Requires additional due diligence measures for higher-risk scenarios.
Know Your Customer (KYC) (Sections 10-13, 8, GwG): Involves verifying the identity of customers and understanding their financial activities.
Know Your Employee (KYE) (Section 6, GwG): Focuses on screening employees to prevent insider involvement in money laundering.
Contracting Party (Customer) (Section 1, GwG): Refers to the entity or person entering into a business relationship with the obliged entity.
Person Acting on Behalf (Section 1, GwG): Relates to individuals acting for or representing a customer.
Ultimate Beneficial Owner (UBO) (Section 2, GwG): Identifies the individuals who ultimately own or control a customer.
Politically Exposed Person (PEP) (Section 1, GwG): Involves identifying individuals who hold or have held a prominent public function.
Relatives and Close Associates (RCA) (Section 1, GwG): Relates to family members and close associates of PEPs.
Record-Keeping (Section 8, GwG): Requires the maintenance of records related to AML/CTF efforts.
Transaction Monitoring (Section 10, GwG): Involves monitoring customer transactions for suspicious activities.
Alert Management (Section 43, GwG): Deals with managing and responding to AML/CTF alerts.
Unusual Activity Reporting (UAR) (Section 43, GwG): Involves reporting unusual or suspicious activities.
Suspicious Activity Reporting (SAR) (Section 43, GwG): Requires reporting suspicious activities that may indicate money laundering or terrorist financing.
Request for Information (RFI) (Sections 7, 43, GwG): Entails responding to requests for information related to AML/CTF from authorities.
Whistleblowing (Section 6, GwG): Encourages reporting of internal AML/CTF violations.
Monitoring & Surveillance (Section 10, GwG): Involves ongoing surveillance to detect AML/CT